I've done quite a bit in the past few months with the neighborhood wireless project.
First off, I've moved everything from the Linksys WRT-54GTM devices to an Engenius EOC-2610. The system Atheros AR2315 based. (More pictures here)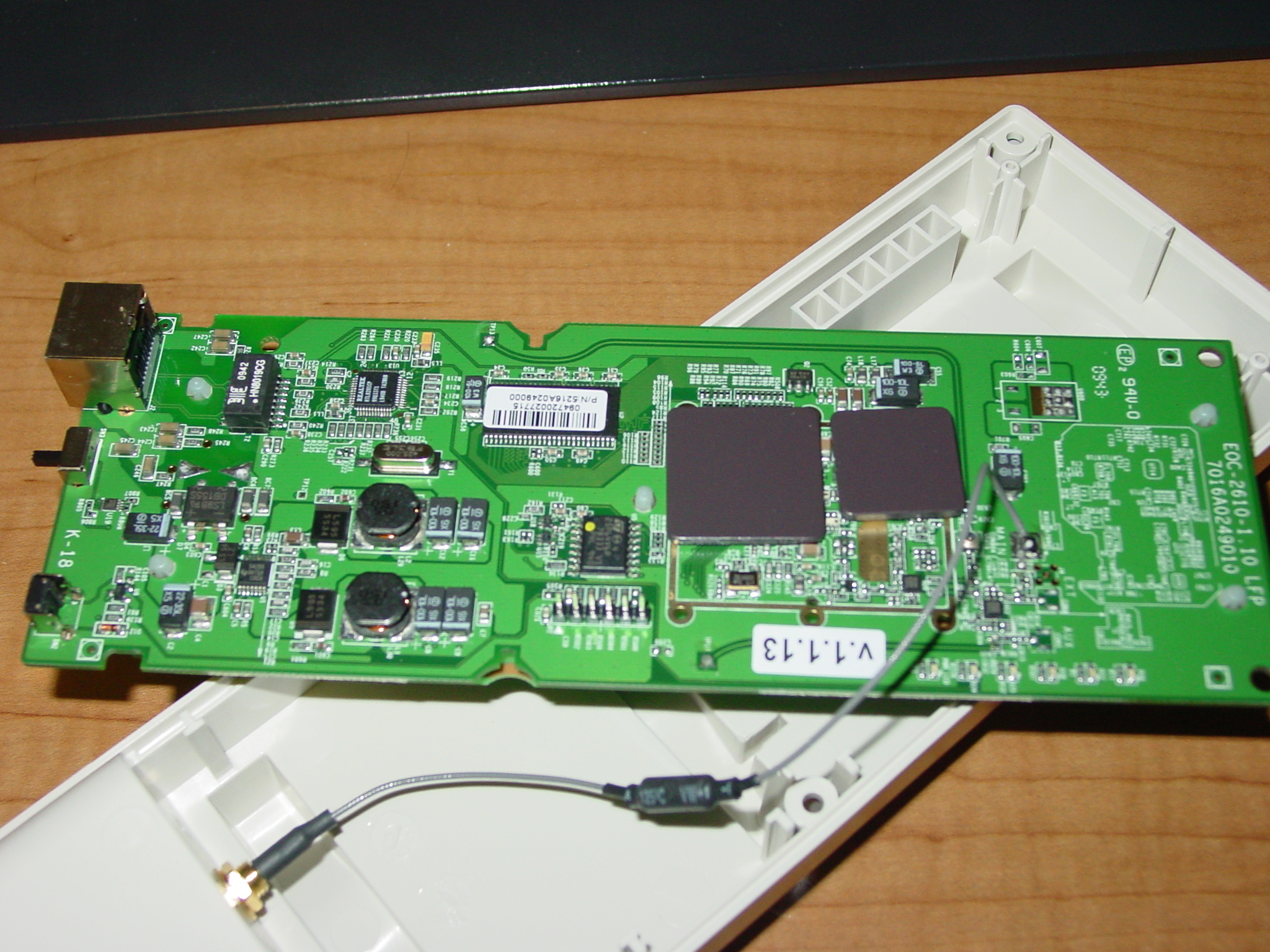 The firmware is still OpenWRT kamikazee (I dumped DD-WRT a while ago on the 54G's), with a patched version of the NoDogSplash captive portal  (to prevent the graceful exit when a null token is submitted, also to support a "Magic token", since I don't truly care about it being the same one issued during the pre-authentication phase).
The only lingering issue relates to my version of the hardware not handling a reboot, which is a known issue apparently related to the kernel's watchdog driver. There's already a patch out there, and I plan on implementing it soon. (At present, an "init 6" will simply cause the unit to stop responding – requiring an actual powercycling) The good news is that I've never had to actually reboot the device for any reason.
Other installed packages include NProbe for Netflow export and  SNMP for monitoring/graphing purposes. In all honesty, the build is rather simple but effective. It's also waterproof – the Engenius EOC-2610 is built for outdoor use – complete with waterproof housing and PoE support (albeit based on the warnings on the PoE injector, I don't believe it's 802.3a[ft] compatible)
As of this morning, we're up to 13 users in the neighborhood. Shortly, I'll be lighting up the Eastern portion of the neighborhood, which will provide access to a larger number of users.
Oh, and there's a new look to the portal:
The new look is a slight modification to the Lorea Hub Theme, with additional imagery from istockphoto.com.