Greg Sowell had a great link this week in his blog — such a great link that I'm passing it along here.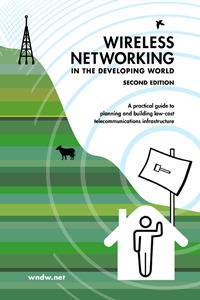 The book is freely available for download and covers a wide range of wireless topics – including using Solar Energy for power, OLSR for routing, and low-cost tools (including the WiSpy) that can assist in site surveys.
So far I've only had a chance to skim the work, but I'm definitely impressed. Now I have some weekend reading to look forward to.